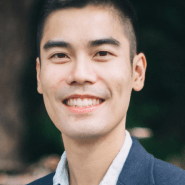 MD, FRCPC - Specialist in Physical Medicine and Rehabilitation - Special Interest in Musculoskeletal Medicine and Ultrasound-Guided Injections
Available at multiple locations
Olympic Oval
6111 River Road, Suite 160
About
Dr. Alvin Ip is a specialist in Physical Medicine and Rehabilitation and is fully certified by the Royal College of Physicians and Surgeons of Canada. He strives to provide comprehensive assessments and evidence-based treatment plans for his patients. He has a special interest in musculoskeletal medicine and has expertise in ultrasound-guided injections for rotator cuff syndrome, frozen shoulder, joint arthritis, tendinopathies, and myofascial pain.
Dr. Ip completed his undergraduate degree in kinesiology, medical school, and Physical Medicine and Rehabilitation residency training over the course of 13 years at University of British Columbia (UBC). During residency, he served as Chief Resident and received the Kiran van Rijn Centenary Scholarship, which recognizes a resident for scholarly and clinical excellence as well as the qualities of a caring and compassionate physician.
Dr. Ip is a physician examiner for UBC Medicine and Medical Council of Canada. He has published research in the assessment and management of post-stroke pain and spasticity in peer-reviewed medical journals.
All consultations, follow up appointments, and majority of services are covered by MSP. All patients require referral from a physician with an MSP billing number. Referring physicians, please fax referral to 604-244-8835.