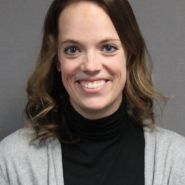 Available at multiple locations
625 St. Albert Trail, Unit #200
Sturgeon Medical Centre
About
Amanda graduated from the University of Alberta in 2009 with a Master's Degree in Physical Therapy. She also holds a Bachelor's Degree in Kinesiology from the University of Alberta.
She has completed her Level 3 upper and lower body manual therapy course, peripheral joint manipulation courses, and Charlie Kelly's manual mobilization of muscles. She has completed Blais Dubois' prevention of running injuries course with the Running Clinic. She has also completed her AA1 and AA2 acupuncture courses through the Acupuncture Foundation of Canada and uses IMS in her treatment. As well, she recently completed the Post Covid-19 Rehabiliation and Recovery Program.
Prior to becoming a physical therapist, Amanda was involved in teaching dance to young children in Saskatchewan and rural Alberta. Being a competitive dancer for over 20 years has given Amanda the opportunity to travel all over Canada and the United States for dance conventions and competitions, where she won several scholarships and awards. She has been certified as an associate member of the Canadian Dance Teacher's Association in tap. Amanda was also a competitive figure skater for 15 years.
Amanda has also been involved in working with sporting teams. She has worked as a trainer for the Moose Jaw AAA Warriors and Morinville Jets hockey teams and the St. Albert Rugby Association.
She loves to work with athletes, particularly dancers and figure skaters. In her practice, she believes in a hands-on approach along with education and therapeutic exercise in helping her clients get back to activity.