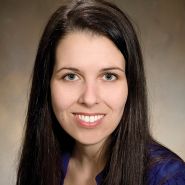 Available at multiple locations
(Inside Fit4Less)
650 Portland Street

Suite 182
26 Thomas Raddall Drive
About
Amanda joined the Lifemark team in 2007.  She is a graduate of the Human Kinetics program at St. Francis Xavier University and the Applied Human Nutrition Integrated Dietetics Program at Mount Saint Vincent University. She has maintained various roles within the company including Kinesiologist, Case Management, Clinic Director, as well as practicing as a Registered Dietitian.
A native of Fredericton, NB, Amanda is bilingual and has vast experience working with a variety of individuals with injuries and health conditions. Her passion for health and wellness, helping others and her love for connecting with people led her to her career as a Registered Dietitian. Amanda values practical, sustainable food and nutrition guidance that is enjoyable, affordable, and nutritious.  She believes that healthy eating is not a one-size-fits-all approach and should be tailored to the individual. Amanda provides nutrition care and support through in-person and virtual care services.
Amanda is a certified personal trainer through the Canadian Society for Exercise Physiology and the Certified Professional Trainers Network. Amanda has taken continuing education courses in Cognitive Behavioural Therapy, mindfulness, pain management, sport injury management, concussion management, advanced athletic taping, K-taping, and Level 1-ISAK Anthropometry.
She has training in the WorkWell Systems functional capacity evaluation, functional job analysis, and pre-work screening. Amanda is a member of the Nova Scotia Dietetic Association and Dietitians of Canada.