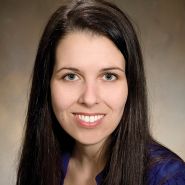 Available at multiple locations
Suite 182
26 Thomas Raddall Drive
About
Amanda graduated from the Kinesiology program at St. Francis Xavier University and the Applied Human Nutrition Integrated Dietetics Program at Mount Saint Vincent University. She is currently the clinic business lead in addition to practicing nutrition, kinesiology and case management.
A native of Fredericton, NB, Amanda is bilingual and has vast experience working with a variety of individuals with injuries and health conditions. Amanda provides one-on-one nutrition counseling for weight management, disease prevention, and optimal health and performance to clients ranging from busy professionals to stay-at-home parents, students to retirees.
Amanda is a certified personal trainer through the Canadian Society for Exercise Physiology and the Certified Professional Trainers Network. Amanda has taken continuing education courses in sport injury management, advanced athletic taping, K-taping, and Level 1-ISAK Anthropometry.
She has training in the WorkWell Systems functional capacity evaluation, functional job analysis, and pre-work screening. Amanda is a member of the Nova Scotia Dietetic Association and Dietitians of Canada.