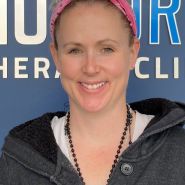 Registered Massage Therapist
Available at multiple locations
About
Amber-Lynn is a Registered Massage Therapist currently with NHPC. She graduated from MH Vicars School of Massage Therapy 2200 hour program in June.
She has a strong desire to help others alleviate their pain, or even reduce pain to have live a more desirable life. Her treatments are specific to your needs and are hardly ever the same. Amber-Lynn loves to help get her clients feeling better than they did prior to our treatments.
Amber-Lynn has training in RAPID (upper and lower body), deep tissue massage, relaxation massage and pre-natal massage. She also performs joint mobilization, stretching techniques, trigger point work and remedial exercise. She is also able to treat TMJ, plantar faciitis, sciatic pain.
In her time away from the clinic, she enjoys working out, practicing yoga, snowboarding, snowmobiling and spending time with her family.