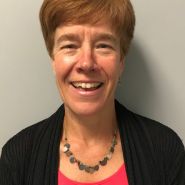 Available at multiple locations
Unit D 857 Sackville Drive
About
Andrea completed her Occupational Therapy Degree at McMaster University in Hamilton, Ontario and has been working as an Occupational Therapist in private practice since 1999. She has worked in a variety of settings including industrial environments, long term care facilities, private multi-disciplinary clinics working closely with other clinicians including physiotherapists, psychologists, physicians, massage therapists, kinesiologists. Andrea also has previous experience as a sessional instructor with the Occupational Therapy Program with Dalhousie University.
Andrea has extensive experience with return to work planning and facilitation, job site analysis, ergonomic assessment, home assessment and prescription of assistive devices/aids to promote continued independence, mental health treatment planning and intervention, cognitive assessment and post-concussion treatment, post offer employment testing, transferable skills analysis. Andrea is also a certified Key Functional Assessment Evaluator. Her varied experience over numerous years working with individuals with complex injuries and working within the Tier 2 and Tier 3 WCB programs has provided her with significant knowledge of both psychological and physical factors affecting functional abilities and the benefits of a cognitive behavioural approach to treatment.
Andrea has also worked closely with numerous employers in providing education and assistance in developing strategies for injury prevention in the workplace. Andrea is a member of the Canadian Association of Occupational Therapists (CAOT) and registered with the Nova Scotia College of Occupational (NSSOT).