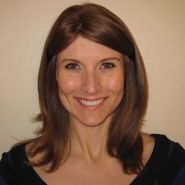 Available at multiple locations
About
Andrea's love for the physiotherapy profession started at a very young age. Growing up with parents as health care professionals, she encountered many inspiring dinner conversations pertaining to health and medical-related topics. Her keen interest to help others, and first-hand positive experiences as a patient recovering from sports-related injuries, reinforced her decision to pursue physiotherapy.
After earning a Bachelor of Science in Human Kinetics from Ottawa University (2005), she completed a Master of Science in Physiotherapy from McMaster University (2007). She has since obtained post-graduate training in advanced orthopedic manual therapy, selective functional movement analysis, vestibular therapy, neck and back dysfunctions and upper extremity and hand therapy. She is also acupuncture certified.
Andrea enjoys treating a wide variety of conditions ranging from acute to chronic mechanical dysfunctions. Her treatment philosophy involves taking quality time to thoroughly assess and treat an individual's ailment, as well as addressing faulty movement patterns to avoid further re-injury and/or prevent new ones. She is a firm believer in ongoing client-centered communication and education to achieve a quick recovery and informed understanding of self-management skills.