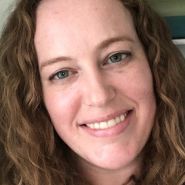 Available at multiple locations
101 - 4330 Blackgold Drive
About
I am a Registered Psychologist with the College of Alberta Psychologists as well as a member of the Psychologists Association of Alberta. I have experience and training in providing counselling to children, adolescents, adults, couples and families. My background includes offering counselling within school settings as well as not for profit agencies.
In addition to joining clients in therapy, I have also facilitated educational workshops on a variety of topics, including couples communication, parenting after separation and parenting in blended families. Within these workshops, I aim to support individuals' self-understanding, cultivate empathy and learn specific tools and skills to resolve conflict and improve their relationships.
I firmly believe in the healing power of relationship and I strive to nurture my clients' connection to loved ones and significant others. I believe that positive change starts with healthy individuals who then form healthy relationships and establish positive child-parent connections. These relationships give rise to healthy families and thriving communities. To me, empathy and compassion are at the heart of healthy connection and by creating a space for these qualities to flourish, we take the first steps toward healing.
To me, the therapeutic relationship is an essential starting place for positive growth. Therapy is a space to be received and welcomed, a space where we can look at life's challenges with a compassionate eye so that we may be curious about what changes might make life more enjoyable.
  
In therapy, I incorporate a variety of modalities, including: Solution Focussed Therapy, Cognitive Behavioural Therapy, Play Therapy and Mindfulness-Based stress management.