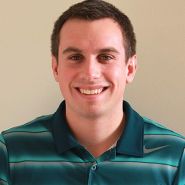 Available at multiple locations
6990 Derry Road , Suite 203
About
Andrew graduated from the University of Waterloo with a Bachelor of Science in Honours Kinesiology. He went on to complete his Master of Physical Therapy at the University of Western Ontario, where he completed a master's research project investigating the effects of ACL bracing after reconstructive surgery. He has also successfully completed his Diploma of Advanced Manual and Manipulative Therapy through the Orthopedic Division of the CPA and is a Fellow in the Canadian Academy of Manipulative Physiotherapy.  Andrew is also certified in medical acupuncture through McMaster University and in Integrated Dry Needling, which he commonly uses during his treatment.
Andrew believes that physiotherapy should be multi-modal and exercise is the key to long-term therapeutic success. He has successfully treated a wide variety of complex orthopedic conditions and specializes in cancer rehabilitation where he helps current and former cancer survivors regain their strength, mobility, and function.  He has also provided mentorship to other physiotherapists to help develop their handling and clinical reasoning skills.
In his spare time, Andrew has a special interest in sports rehabilitation and leads an active lifestyle. He is an avid golfer and enjoys going to the gym, playing soccer, hockey, and guitar.
Certifications
Fellow of the Canadian Academy of Manipulative Physiotherapy
Medical Acupunture
Integrated Dry Needling