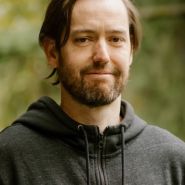 Registered Massage Therapist
Available at multiple locations
About
Andrew is a 2006 graduate of the Massage Therapy Program from The Sutherland-Chan School in Toronto, Ontario. It was there that he learned the fundamentals of massage therapy and all the important theory such as anatomy, physiology, neurology, pathology, biomechanics and treatment protocols. In school, Andrew specialized in sports massage, sport related injuries and injury prevention.
Prior to moving to Whistler in 2012, Andrew spent six years in Toronto, where he had the opportunity to study manual muscle testing, methods in Applied Kinesiology, craniosacral therapy, and ʻThought Field Therapy'. He now uses manual muscle testing and Applied Kinesiology challenges and protocols frequently in his practice to help him provide comprehensive and effective treatment for a broad range of dysfunction, recognizing that local problems can be traced back to distant and/or global origins.
As a Registered Massage Therapist, Andrew believes that imparting valuable knowledge to someone in his care is as vital as the treatment he provides. His aim is to help people achieve their optimal health and fitness, and to furnish his patients with knowledge that will enable them to enjoy top notch physical well being.
When not practicing Massage Therapy, Andrew also practices hypnosis, enjoys snowboarding, hiking, reading, and is an avid drummer.