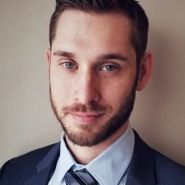 Available at multiple locations
460 Springbank Dr, Suite 201
About
Andy graduated from Western University with a Bachelor of Science in Kinesiology. This was followed by a flight over to Australia to obtain his Master's in Physiotherapy at Griffith University in Gold Coast. 
He focuses on injuries related to all areas of the body both surgical/non-surgical, neurological, and chronic in nature. He believes an individualized 1-on-1 treatment approach is the key to every patient's success.
When not at work, Andy loves exploring different sites within and outside of Canada. He enjoys staying active playing basketball, hiking, and camping at the various beautiful parks around the province.