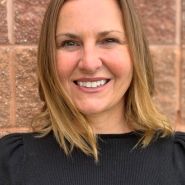 Available at multiple locations
About
Angela graduated from the University of Saskatchewan with a Bachelor of Science in Anatomy in 1994 followed by her Physiotherapy degree in 1997. She has worked in both in-patient care and private orthopedic practice settings, most of her career spent focused on orthopedic injury rehabilitation. She has a special interest in rehabilitating athletes to reach their full performance potential.
In 2005, Angela completed the Canadian Physiotherapy Diploma of Advanced Orthopedic Manual and Manipulative Physiotherapy and she is a Fellow in the Canadian Academy of Manipulative Therapy.
Away from the clinic, Angela enjoys spending time with her husband and two children, helping on the family farm (when they let her take over a combine), partaking in fitness classes, and running. She has a love of travel and experiencing different cultures.
As a Physiotherapist, Angela's mission is to deliver excellent client-centered treatment, helping each patient recover from injury or ailment, to return to the activities that make their life full.