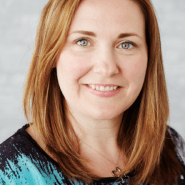 Registered Massage Therapist
Available at multiple locations
Academy Place
207, 11520 - 100 Avenue
About
Angila has been a Registered Massage Therapist in Edmonton for over 10 years. She loves seeing people benefit from the power of human touch and massage therapy.  
From motor vehicle accident and sports injury rehabilitation to orthopedic surgery recovery, her massage therapy experience has helped her understand the best way to facilitate improvement.
She actively looks for opportunities to further her education including new approaches to better help her clients. Angila has earned additional certifications in cupping and hot stone massage, and has completed coursework in intraoral jaw massage.  Whether it be cupping, deep tissue, or a general relaxation massage, she customize treatments for each individual, because no two people have the same concerns.
When not at the Clinic, she enjoys spending time with her husband and children.