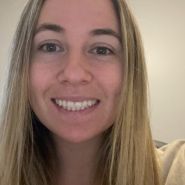 Available at multiple locations
26 North Street, Ste. 210

7071 Bayers Rd., Ste. 217
About
April is a graduate of Northwestern State University of Louisiana. She obtained her Master of Science in Clinical Psychology and graduated with a concentration in substance abuse, and she received the Robert L. Breckenridge Graduate Student Award.
April is a Psychologist with the Nova Scotia Board of Examiners in Psychology. April has experience in conducting diagnostic interviews with a wide variety of populations including first responders, Veterans, and incarcerated individuals. She has experience conducting psychological evaluations for law enforcement, fire department, and correctional officer candidates. April conducted research on the Warning Signs of PTSD Development in Law Enforcement Officers where she explored PTSD development in relation to personality traits and attitudes toward seeking mental health services. She has also assisted on a variety of forensic and custody evaluations.
April has training in Cognitive Behavioural Therapy and Rational-Emotive Behavioural Therapy. She has experience with conducting CBT, REBT, and Solution-Focused Therapy for clients with social anxiety, general anxiety disorder, panic disorder, major depressive disorder, chronic pain, and post-traumatic stress disorder.
Outside of work, April is an avid soccer player and has previously competed at the national level. She enjoys exercising, hiking, and playing sports.