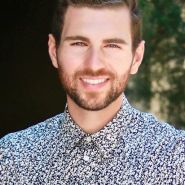 Available at multiple locations
About
Dr. Ben was born and raised in Penticton and was involved with many competitive sports teams, going on to become a varsity athlete in rowing and playing lacrosse at UBC where he graduated with his Bachelor's degree in Kinesiology. While in the final year of his undergraduate degree, he spent time working as a student athletic therapist with the varsity men's baseball team providing on and off field care for the athletes. Dr. Ben then went on to complete his Doctor of Chiropractic at Palmer West in San Jose, California.
Dr. Ben sees neuromusculoskeletal health as an intricate balance between muscle strength, joint mobility, and overall stability; and he utilizes various chiropractic and rehabilitation techniques such as Functional Range Conditioning, Functional Range Release and Dynamic Neuromuscular Stabilization to address all three.
Whether you want to be able to run a marathon, walk a mile or get out of bed without pain, Dr. Ben understands that your goals are the most important thing no matter how big or small, and he will work with you to create an individualized plan that is specific to you and whatever your goals may be.
Outside of the clinic, you can find Dr. Ben out on the golf course, alpine and cross-country skiing, hiking, running and cycling.