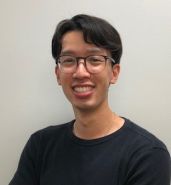 Available at multiple locations
About
Bennett is an Occupational Therapist with experience in motor vehicle accidents, community and acute care. Bennett's professional interests include working with adults/older adults in various settings and utilizing technology to promote client care.
Unexpected life events have the potential to alter one's physical status, mood, perspective, and understanding especially in the event of an accident. Being unable to engage in the things you want or need to do is incredibly difficult and affects us and those around us in many ways. This can take many forms including pain, concussion (memory, concentration thinking), mental health (anxiety, difficulty coping) or engagement (self-care, productivity, sleep, leisure).
Bennett is determined to utilize his skills to make a difference for clients in achieving their functional goals as safely and independently as possible.