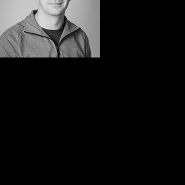 Available at multiple locations
267 O'Connor St.
unit# 101
About
Dr. Burton has been working with patients to reduce their pain, improve their mobility and get them back to their active lifestyles since he started his chiropractic practice in 2006. Born and raised in Ottawa, he completed his chiropractic education at the Canadian Memorial Chiropractic College in Toronto, where he focused on using evidence-based techniques to help identify and treat a variety of muscular, joint and skeletal complaints. He takes a whole body approach, which includes identifying what lifestyle factors may be contributing to patient's complaints.
In addition, 15 years of practical experience providing therapies including joint manipulations (also referred to as chiropractic adjustments), Dr. Burton also uses his additional soft-tissue/myofascial training to treat patients using a functional approach. He has taken additional training in Active Release Technique® (A.R.T.), Graston® and Trigenics® so that he can individualize the functional treatment of many conditions. He has had significant experience treating people of all walks of life including desk workers, amateur and professional athletes (including two seasons with Ottawa's professional Canadian football team) and those with workplace and automotive injuries.
Dr. Burton maintains an active lifestyle and enjoys a variety of sports including snowboarding, cycling and competitive ultimate Frisbee among others. He has also been involved in many volunteer and outreach activities including acting on behalf of the Canadian Chiropractic Association's government relations committee on Parliament Hill, written return to sport policies following athletes who have sustained concussions, in addition to giving several public health talks to a variety of Canadian-based corporate, national and provincial sport organizations. He looks forward to each patient experience.
One of the greatest rewards of his professional career has been the amazing relationships he has had with all of his patients. He looks forward to working with you and is passionate about maximizing your health!