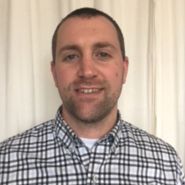 Available at multiple locations
Radio Centre Plaza,
4-875 Main Street West
About
Brent graduated from McMaster University in 2007 with an Honours Bachelor of Kinesiology. He then earned a Master of Science in Physiotherapy at McMaster University and graduated in 2010. He has been employed with Lifemark since then.
Brent's principal area of interest is orthopedics and manual therapy and he is currently working through his manual therapy levels of training with the Orthopedic Division of the Canadian Physiotherapy Association. He has also completed courses in therapeutic taping, acupuncture and soft-tissue release.
Outside of work, Brent enjoys sports, music and most of all, spending time with his family and friends.