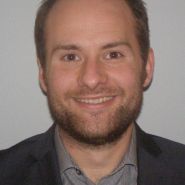 OTD, OT(R)NL, R.Kin, MROA
Available at multiple locations
Newfoundland and Labrador
About
Dr. Bryan Cater joined the FIT For Work team in 2011, which was acquired by Lifemark Health Group in 2019. He holds a Bachelor's degree in Kinesiology, from the University of Western Ontario, a Master's degree in Occupational Therapy, from the University of Toronto, and a Doctorate of Occupational Therapy, from Chatham University in Pittsburgh, PA. He is dually certified as an Occupational Therapist through the Newfoundland & Labrador Occupational Therapy Board (NLOTB) and a Kinesiologist through the College of Kinesiologists of Ontario (CKO).
Dr. Cater's primary area of practice is in Occupational Rehabilitation; completing Functional Assessments, Job Demands Analysis, Work Conditioning programs, Ergonomic Assessments, Psychosocial Risk Factor Intervention programs, Activation programs, as well as Cognitive Assessments and Cognitive Remediation treatment. Dr. Cater is trained and qualified on the Progressive Goal Attainment Program (PGAP) treatment protocol, as well as the BrainFX cognitive Assessment protocol.
Dr. Cater is also the Team Lead for Employer Services within the Newfoundland region for Lifemark Health Group. He oversees the services and staff involved with Employer Services in Newfoundland; including Drug & Alcohol Testing, Audiograms, Spirometry testing, Post-Offer Employment Tests (POETs), employment medical assessments, and more.
Dr. Cater is certified in Drug & Alcohol collection, Spirometry testing, Audiograms, and is also a certified Medical Review Officer Assistant. He is also trained on the Candidate and Officer Personnel Survey (COPS-R) assessment, and manages pre-hire medical and psychological assessments for Peace Officers and Police Departments within Newfoundland.