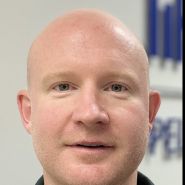 Available at multiple locations
About
Byron received his Master of Physiotherapy degree from McMaster University in 2007, as well as a Bachelor of Science in Biology at York College in 2004. Byron has continued his postgraduate education by successfully completing levels 1 through 3 in manual therapy through the Canadian Physiotherapy Association. He has also continued his postgraduate studies in the field of Acupuncture.
Byron continues to be an active participant in the McMaster University physiotherapy resident program. He has been mentoring and supervising McMaster physiotherapy residents for more than 11 years, and challenges his students to be critical thinkers and to develop strong clinical reasoning skills.
Byron strives to provide a higher standard of one-on-one client-centred care that is effective, efficient and motivating. He employs a multi-modal evidence-based approach to allow his patients to reach their injury rehabilitation goals. Byron provides a safe and friendly environment to encourage his patients to reach their full potential. He has experience successfully treating clients of all ages for various conditions, whether musculoskeletal, cardiorespiratory or neurological. Byron is committed to putting his patients needs first and advocating for them.
Byron played four years of collegiate-level soccer in the United States and still enjoys playing competitive soccer. In his spare time, he plays hockey and enjoys coaching his son's hockey and soccer teams in St. Catharines. Byron enjoys running and has successfully qualified and completed the Boston Marathon in 2012. Whatever your goals, he is committed to working with you to achieve them.