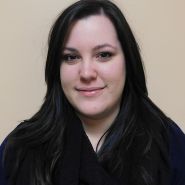 Registered Massage Therapist and Athletic Therapist
Registered Massage Therapist
Available at multiple locations
115 Bell Farm Rd. Unit 102
About
Carlie completed her Bachelor's Degree in Kinesiology and Certificate in Athletic Therapy concurrently at York University, followed up by a Diploma in Massage Therapy at the Ontario College of Health and Technology. Drawing from her background in these three designations, Carlie builds a cohesive treatment plan geared to suit the individual's needs.
As an Athletic Therapist, Carlie specializes in sport injuries. She has experience in returning her patients not only to functional daily living, but back to competing at an elite level in their respective sports. While currently working as the head therapist with the OCAA varsity athletes of Georgian College, Carlie is exposed to a variety of injuries ranging in severity and stages of healing. In addition to her varsity experience Carlie maintained a role on the medical team for the Toronto Argonauts 2013 training camp, as well as 2015 Pan-American games Track and Field events.
As a Massage Therapist, Carlie treats with a balance of deep tissue and gentle pain relieving techniques to promote optimal healing in her patients. When incorporating active soft tissue release into her treatment plan she has seen great improvement in range of motion and pain management in both athletic and general public populations.