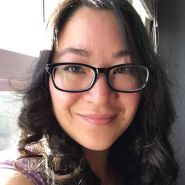 Registered Massage Therapist
Available at multiple locations
Crowchild Twin Arena
185 Scenic Acres Drive N.W.
About
Caroline received her degree in Biology and Psychology from St. Francis Xavier University in Nova Scotia in 2007. Afterwards, she completed the Massage Therapy program at Mount Royal University in Alberta in 2011. Additionally in 2017, Caroline became a Graston technique clinician. She has extensive experience working in sports medicine clinics in Calgary.
Caroline has a special interest in treating neck and back injury, myofascial rehabilitation and temporomandibular joint dysfunction.
Caroline has worked at Lifemark Health - Calgary Crowchild Twin Arena since 2007 and loves the clinic wholeheartedly.
Caroline is a mom who tries to fit in her love of reading while chasing after her toddler and dog. She loves to volunteer with the CIBC Run for the Cure, representing Lifemark Health as an RMT or a walker.