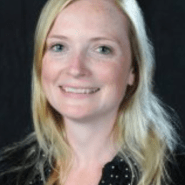 Available at multiple locations
About
Catherine Thompson (née Douglas) graduated from Brunel University in London, England, in 2004, with a B.Sc. (Hons) in occupational therapy. After graduating, she worked for 3 years in a high security forensic unit for women, prior to moving to Vancouver in 2007.
Since living in Vancouver, Catherine has worked in occupational rehabilitation programs, assessing and treating injured workers and coordinating their gradual return to work. She has performed job-site evaluations in a diverse labour market and is proficient in assessing an individual's physical skills and the physical demands of their work place. Catherine has also worked as a team leader in a chronic pain management program for 6 years, educating and supporting individuals whose lives have been impacted by chronic pain.  She has presented on the topic of return to work and chronic pain at provincial conferences.
She joined OT Consulting/Treatment Services in 2012 and now conducts Physical Capacity Evaluations to determine return-to-work potential and assembles Cost of Future Care analyses for injured individuals. She has been accepted as an expert witness by the Supreme Court of British Columbia.
She is registered with the College of Occupational Therapists of British Columbia and is a member of the Canadian Association of Occupational Therapists and the World Federation of Occupational Therapists.