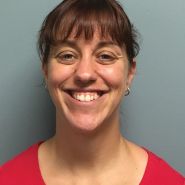 Available at multiple locations
About
Chantale graduated with a Bachelor of Physical Therapy from the University of Ottawa in 2005.
Chantale's patient base is comprised primarily of people suffering from pelvic health issues. She has taken several post-graduate courses in this area and continues to take courses to further her knowledge. Chantale works part-time treating urinary and fecal incontinence as well as pelvic health conditions encompassing multiple pelvic pain conditions such as vulvodynia, dyspareunia, and interstitial cystitis, to name a few. Treatments options include education, manual therapy, exercise prescription, modalities and more. Chantale has experience providing orthopaedic physiotherapy through at-home visits.
Chantale enjoys running distances varying from five kilometers to marathon distances and practices soccer year-round. She has recently started obstacle course running and cross-fitness. She enjoys any sport in which she can include her husband and/or her children.