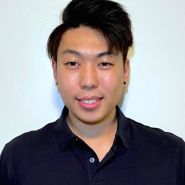 Available at multiple locations
6971 Elmbridge Way, Suite 170
About
Charlie obtained his degree in Physiotherapy from the University of Birmingham. He has experience working across a wide range of populations and settings; from pitchside therapy for the University of Birmingham varsity Hockey team; to designing and implementing weekly falls prevention classes for the elderly.
As a physiotherapist, Charlie aims to empower his patients to recover to a hundred percent, providing them with the tools to independently and confidently manage their conditions. His treatment philosophy involves tailoring and adapting individualized sessions through a combination of manual therapy, exercise and modalities. Charlie aims to go beyond simply resolving symptoms, instead implementing preventative measures that tackle their underlying causes.
When not in the clinic, you can find Charlie exploring new hikes in Vancouver, camping, eating out, or disturbing the peace at karaoke night!