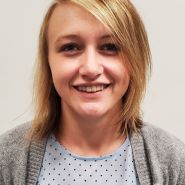 Available at multiple locations
940 Jamieson Parkway, Unit B1
About
Cheryl is a qualified Occupational Therapist licensed to practice in Ontario. She is registered and in good standing with the College of Occupational Therapists of Ontario (COTO) and is a member of the Ontario Society of Occupational Therapists (OSOT). Cheryl obtained her Honours Undergraduate Arts Degree in Health Studies from Laurier University and a Master of Occupational Therapy from McMaster University. She also has a diploma in Occupational Therapist Assistant (OTA) and Physiotherapist Assistant (PTA).
Cheryl is passionate about mental health and cognition.She is trained to complete Cognitive Abilities Evaluations (CAE), and has obtained a certificate in the completion of Cognitive Demands Analysis (CDA). She is a WorkWell certified functional capacity evaluator. Additionally, Cheryl has also completed training in Ergonomic Evaluations, Physical Demands Analysis (PDA), Concussion Management Level I, Brain Fx., Applied Suicide Intervention Skills Training (ASIST) and level II Cognitive Behavioural Therapy (CBT). She is looking forward to pursuing additional training in Motivational Interviewing, Concussion Management Level II and Progressive Goal Attainment Program (PGAP).
During Cheryl's spare time she enjoys walking her dog 'Hank', kayaking, figure skating and spending time with her family and friends.