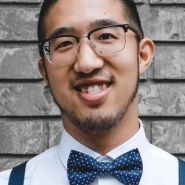 Clinic Director, Physiotherapist
Available at multiple locations
12080 Nordel Way
Suite 209
About
Chris treats a broad variety of orthopaedic conditions, and particularly enjoys spending one on one time with his patients to help them understand and overcome their injuries. Having worked with national level athletes and military personnel, Chris has extensive experience with all levels of athleticism. He consistently delivers effective, evidence-based rehabilitation.
Chris graduated from the University of British Columbia with a Master's degree in Physical Therapy in 2010. He has treated from coast to coast, and has been licensed to practice in both Canada and the US. In practice, he utilizes a combination of myofascial techniques, joint and neural mobilizations, electrophysical modalities, acupuncture, and customized therapeutic exercise. He strongly believes that patient education and self-treatment is every bit as important as the manual skills of a therapist, and therefore always involves and empowers his patients.
Outside of the clinic, you can find Chris tossing a Frisbee, gigging on his keyboard, or building Lego with his son.