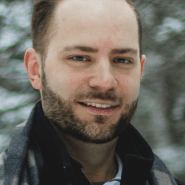 Available at multiple locations
Springborough Professional Centre
#221, 30 Springborough Blvd. SW
About
Chris graduated with a Master of Science in Physical Therapy from the University of Alberta in 2012 after completing a Bachelor of Science in Kinesiology from the University of Calgary in 2007. He has also completed levels 1-4 upper and lower orthopaedic division courses of the Canadian Physiotherapy Association, level 1 dry needling from Kinetacore and GUNN IMS certification, Mulligan upper quadrant, and a concussion management workshop. In addition, Chris has privileges to order musculo-skeletal diagnostic imaging such as, x-rays, ultrasounds, and MRI's. 
Chris has had experience with in-patient physiotherapy services for a large variety of complex medical clientele, including acute knee, hip, and foot joint repairs and replacements, post-operative oncology and multi-systemic diseases, post-operative lower extremity amputation and gait re-training, functional and activities daily living re-training, and chest physiotherapy for secretion clearance and maintaining proper lung function.
In his spare time, Chris enjoys maintaining a healthy lifestyle. Having played competitive hockey his whole life and finishing with the Calgary Canucks of the Alberta Junior Hockey League in 2004. He also pursued coaching at the Bantam AA-AAA and Midget AAA levels within the Calgary area. Chris continues to get on the ice as often as possible.
Certifications
Gunn IMS and Dry Needling
Diagnostic Imaging Referral Authorization