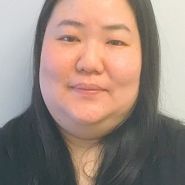 Registered Massage Therapist
Available at multiple locations
About
Wing Yan "Connie" Lee graduated from Canadian College of Massage & Hydrotherapy (CCMH) in 2019. Connie is well trained in Swedish Massage with multiple special techniques.
Connie was focused on post-injuries massage (post trauma-like whiplash, sport injuries, neuromusculoskeletal situations) and pregnancy massage in school. She also specialized trained in anterior ribcage & breast massage, Thai hand & foot reflexology massage, scar tissue massage, Jade Stone Massage, Guasha.
She speaks English, Cantonese & Mandarin Chinese. Connie will develop a treatment plan that will fit your lifestyle.