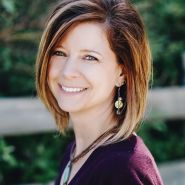 Available at multiple locations
About
Corinne has been a pelvic floor physiotherapist since 2004. She maintains a successful practice that focuses on treating lumbopelvic joint pain, pelvic floor tightness, pain and sensitization, bladder and bowel incontinence and retraining, urinary and bowel retention/constipation, pelvic organ prolapse, sexual pain and dysfunction, core stability retraining, as well as a comprehensive pre and postnatal program.
Corinne has been trained in Cecil Rost techniques, hypopressives, visceral mobilization, and dry needling, as well as numerous orthopedic and pelvic health courses. Corinne completed her Level 1 certification in Therapeutic Medical Yoga, and is currently studying Iyengar based yoga therapy.
Corinne enjoys presenting to physicians and nurses, as well as teaching group classes to the public. She is passionate about helping her clients safely achieve their daily lifestyle and fitness goals, through renewed pelvic health.