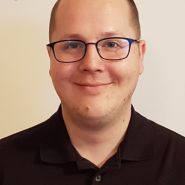 Registered Massage Therapist
Available at multiple locations
192-8888 Country Hills Blvd NW

5440 4th St NW
Unit 20
About
Cory is a dedicated and enthusiastic massage therapist who strives to increase his clients' health and understanding through effective massage treatment and informative home care. He believes not only in providing excellent therapeutic treatments but also in providing tools and knowledge for the clients benefit at home.
Cory is skilled in many different types of massage including Swedish, deep tissue, myofascial release, neuromuscular therapy, orthopaedic massage, joint mobilization, lymphatic drainage, and more. Cory has focused on the treatment of whiplash, shoulder injuries, and low back pain. Cory graduated from a 3000-hour massage program, which is the highest educational hours currently recognized in Canada and is an active member of the RMTA association.
When he is not working you can find Cory hiking, reading, playing tabletop games, and continuing his education of the human body.