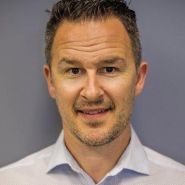 BSc.P.T., BSc.Anat., FCAMT, CGIMS
Available at multiple locations
About
Cregg is a manual and manipulative orthopedic therapist and the Clinic Director at Lifemark Edmonton Sport Institute.
Cregg graduated with honours from the University of Saskatchewan in 1996 with a BSc. in Anatomy & Cell Biology and in 1999 he earned a BSc. with honours in Physiotherapy. Cregg completed his certificate in advanced manual & manipulative therapy (part A designation) in 2001, received certification in intramuscular stimulation (CGIMS) in 2002 and his Diploma in Advanced Manual & Manipulative Therapy (part B fellowship designation) in 2003. Cregg is also a member of the International Federation of Manipulative Therapists.
Cregg has augmented his skill set with numerous post-graduate courses focused on sport, concussion care, spinal, neurological, and motor vehicle accident injuries. In addition, Cregg completed a diagnostic imaging course through the University of Alberta in 2011. Cregg has worked with a variety of athletes from the weekend warrior to Olympic champions and professional athletes. He has a particular interest in treating hockey players, figure skaters, baseball players, and runners, as well as chronic, complex patients, especially those with shoulder, knee, back, and neck injuries.
In addition to working in a variety of settings, Cregg has started and managed a number of physiotherapy clinics. He is active in his profession and routinely lectures to physiotherapists, insurance companies, and industry.
Cregg's interests outside of physiotherapy include spending time with his family, travel, photography, coaching, hockey, mountain climbing, fishing, camping, and anything involving the outdoors. He is married and has two active boys at home.