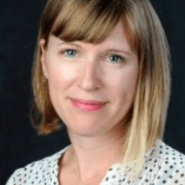 Available at multiple locations
About
Cynthia Morin attended the University of Western Ontario between 1995 and 2001 where she completed a B.A. Honours in kinesiology and a Master of Clinical Science in occupational therapy. She has worked at OT Consulting/Treatment Services Ltd. since 2001. In addition to her work at OTC, she has worked as a clinician at the GF Strong Rehabilitation Centre in Vancouver in the Neuromuscular Skeletal Program, the Inpatient Arthritis Program, the Adolescent/Young Adult Program, and the Spasticity Clinic and the Spinal Cord Injury Program.  In 2015 she took a sabbatical from GF Strong Rehabilitation Centre to work at the Rick Hansen Institute in the role of National Clinical Liaison, which involves implementing best practices in spinal cord injury care in rehabilitation programs across Canada.
Cynthia's focus at OT Consulting is in the area of medical legal assessments, including Cost of Future Care assessments, Physical Capacity Evaluations, and ergonomic assessments. Her clinical work at GF Strong has given her first-hand knowledge of – and experience in – various neurological and musculoskeletal medical conditions and their potential long-term impact on an individual's functioning. Cynthia has a particular passion for working with the spinal cord injury population, and she has a unique combination of clinical, research, and medical-legal assessment experience specific to spinal cord injuries.
Cynthia is a member of the College of Occupational Therapists of British Columbia and the Canadian Association of Occupational Therapists. She has been qualified as an expert witness by the Supreme Court of British Columbia. In addition, Cynthia has presented at conferences and hosted webinars for provincial and national organizations including the Canadian Association of Occupational Therapists, the British Columbia Trial Lawyers Association, and the Rick Hansen Institute.