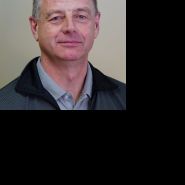 Available at multiple locations
About
Dale is a licensed Physiotherapist and Certified Athletic Therapist. He graduated from the University of Saskatchewan with a Bachelor of Science in Physical Education in 1992 and a Bachelor of Science in Physical Therapy 1995. He went on to obtain his Certification in Athletic Therapy from the Canadian Athletic Therapists Association (CATA).
Dale's career has always had strong interest in sports and functional rehabilitation. He has been involved in sports at all levels, sharing in a Vanier Cup win with U of S Huskies in 1990 and a Grey Cup win with the Saskatchewan Roughriders in 2007. He was involved in day to day team sports as an assistant therapist up until 2012. He was involved at the U of R as head therapist and also worked at the RCMP Depot division for three years. He has been employed full time with Lifemark since 2018.
Throughout he has maintained a strong focus on functional rehabilitation through an exercise-based approach, using the many post graduate courses in manual therapy to augment his treatment and further enhancing all his treatment with strong education. He believes strongly in a team approach to care, has had the pleasure of working hand in hand with sports medicine physicians and on multidisciplinary assessment teams.
Dale has a wonderful wife of 23 years, Sue. He has 2 children – Sandi and Philip. They all enjoy travelling, skiing and spending time together. He enjoys volunteering and has been involved in many boards over his time. He enjoys fencing with his son and hopes to continue fencing and travelling to see the world with his family.