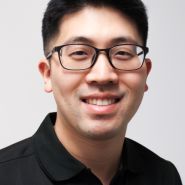 Available at multiple locations
Olympic Oval
6111 River Road, Suite 160
About
Daniel graduated from Simon Fraser University with a Bachelor of Science in Kinesiology. He is also a graduate of the Pacific Coast University College of Holistic Medicine. At this school, he received profound practical clinical experience and was trained in acupuncture and adjunct therapies which include: Tuina (Chinese massage), Moxibustion, Cupping, Electro-needling, Guasha (Scrapping), and Auriculotherapy.
After graduation, Daniel had the opportunity to learn more about acupuncture deeply under a senior acupuncturist. He volunteered and gained practical experience by treating a wide range of patients at churches, different communities and his soccer team. Throughout his experience, he has discovered that acupuncture offers effective treatment methods for individuals with different external or internal symptoms, and developed a great passion on offering various acupuncture techniques and skills to empower patients to take control of their body, healing and lifestyle. He is also interested in a rehabilitation of injured athletes and individuals suffering from acute or chronic pain conditions.
Daniel is patient-centered, and encourages patients to give him feedbacks because communication between a practitioner and a patient is essential in treatment and recovery process.
Daniel speaks Korean and English. For his spare time, he loves to spend time with his wife, enjoys hiking and traveling, and playing soccer as a director of his soccer team in Vancouver.