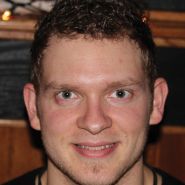 Physiotherapist, BScHK, MSc.PT
Available at multiple locations
About
Darcy graduated from St. Francis Xavier University in 2009 with a Bachelor of Science in Human Kinetics, and followed by completing his Master of Science in Physiotherapy from Dalhousie University in 2011. Darcy is continuing his education in the hopes of eventually obtaining his diploma in Sports Physiotherapy.
Darcy believes that a strong focus on exercise as part of a treatment plan is a sound method to promote a healthy lifestyle and helps prevent re-injury in the future. In addition to manual therapy, he likes to educate patients on proper exercise to enable them to maintain optimal function following treatment.
Aside from work, Darcy has a passion for health and wellness, and enjoys hiking, fishing, golfing, weightlifting, hockey, football and softball. As a student, he volunteered coaching minor hockey in Antigonish, and hopes to return to coaching minor hockey in the near future.