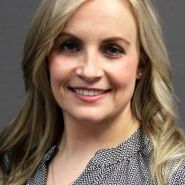 Available at multiple locations
About
Daria was born and raised in Humboldt, Saskatchewan. She completed a Biology degree at The University of Western Ontario then returned to the University of Saskatchewan's Physical Therapy program.
Daria, her husband Brad, and their two daughters have travelled and worked throughout North America with Brad's career as a hockey player and coach. Daria has gained a wealth of experience as physical therapist in four states and three provinces over the past 20 years, most recently relocating to Edmonton for Brad's position as the head coach of the Edmonton Oil Kings. She is excited to join the Active Physio Works team working out of the Magrath location, and looks forward to being involved in her new home community.
Daria enjoys working with patients of all ages and abilities, and has achieved certifications in Manual Therapy, Acupuncture and Dry Needling, Vertigo treatment and Stott® Pilates. She believes in functional strengthening and is passionate about helping her clients stay active and reach their goals.
Outside of work, Daria is dedicated to volunteering with community initiatives and her daughters' schools and activities. She is looking forward to exploring outdoor activities in and around Edmonton, and enjoys running, skiing, cross training and CrossFit.