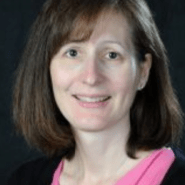 Available at multiple locations
About
Debbie Scott-Kerr graduated from the University of Manitoba in 1992 with a Bachelor of Medical Rehabilitation (Occupational Therapy). Over the past 30 plus years, she has worked in both the United States and Canada in a variety of clinical settings, including acute care, rehabilitation, and extended care. During four of those years, she practised in a community care setting where she provided rehabilitation services. She has gained experience working with clients in the areas of acquired brain injury, spinal cord injury, orthopaedics, neurology, rheumatology, and mental health.
At OT Consulting/Treatment Services Ltd., Debbie is working within the medical-legal department, where she performs Physical and Functional Capacity Evaluations and Cost of Future Care Analyses. In addition, Debbie works part-time on the Acquired Brain Injury Program at the GF Strong Rehabilitation Centre.
Debbie is registered with the College of Occupational Therapists of British Columbia and is a member of the Canadian Association of Occupational Therapists. She has been accepted as an expert witness by the Supreme Court of British Columbia.