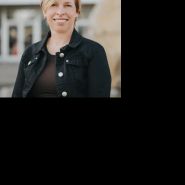 Available at multiple locations
2121 Marine Drive West
Second Floor
About
Denise graudated from UBC in 1996. She brings over 25 years of clinical experience to her practice specializing in both manual and manipulative therapy as well as developing extensive expertise in the area of foot mechanics and musculoskeletal dysfunction. Denise has obtained the highlest level of training in Orthopaedics (FCAMPT) and has a Certificate in Sport Physiotherapy. Denise is certified for the Gunn IMS treatment method to address neuropathic pain and pain due to shortened muscles. IMS is a modern form of acupuncture that was developed at the Gunn Institute in Vancouver and is currently taught at UBC. She has also taught with the Canadian Physiotherapy Assocation level certification system in the post graduate training programs.
In addition to Denise's clinical experience, she also uses the principles of Pilates to reduce compression on vertebral joints, strengthen the core and improve overall muscular balance. Her extensive sport physiotherapy experiences earned her the position of Deputy Venue Medical Supervisor for the Figure Skating venue at the 2010 Winter Olympics. She has also worked as a team therapist for local and national teams including the position as a physiotherapist for the 2001 World Figure Skating Championships, 2008 Canadian Figure Skating Championships, and 2009 ISU Grand Prix. She has also worked with athletes in Netball, Rugby, Football, and Diving.
As an avid triathlete (Ironman 2003), Denise has developed a sub-specialty working with triathletes and runners including treatment of acute and chronic injuries as well as injury prevention. Both clinical and personal experience has helped Denise to develop her skills to assess running biomechanical errors  with a focus on foot mechanics.