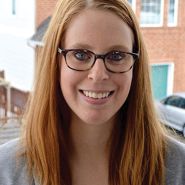 B.H.Sc., M.H.Sc.OT, OT Reg. (Ont.)
Available at multiple locations
About
Diana graduated from the University of Ottawa with a bilingual Master of Health Sciences in Occupational Therapy. She also holds an Honours Health Sciences with a minor in Advanced French as a Second Language from the University of Ottawa. Diana is a member of the Ontario Society of Occupational Therapists and the Canadian Association of Occupational Therapists. She is a qualified Occupational Therapist licensed to practice in Ontario and is registered with the College of Occupational Therapists of Ontario.
Diana has clinical fieldwork experience with inpatient cognitive rehabilitation, acute inpatient psychiatric care, chronic pain disorders and return-to-work, long-term care and convalescent care, acute care physical medicine, and geriatric cognitive rehabilitation. She is passionate about cognition, which has led her to gain experience with individuals with concussion, cognitive impairment, acquired brain injury and dementia. Diana is looking forward to furthering her knowledge by taking courses in concussion and acquired brain injury in the near future.
Diana enjoys spending her free time with family and friends, as well as engaging in yoga, piano, oil painting and knitting.