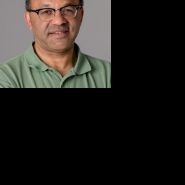 Sport & Exercise Medicine Physician, MD CCFP Dip Sport Med
Available at multiple locations
1577 Danforth Ave. Unit 4
About
Dr. David Lowe is a graduate of the University of Toronto, completing his medical training in 1988. He was the first physician to complete the comprehensive Sport Medicine Fellowship at the University of Toronto. He spent over ten years as the Team Physician at Ryerson University, and was also on staff at the University of Toronto David L. Macintosh Sport Medicine Clinic for a further eight years.
Dr. Lowe has experience with recreational, amateur, elite and professional athletes. He is the local physician for Cirque du Soleil when they visit Toronto.
David has a keen interest in sport and activity-related injuries. He is available for consultations on a weekly basis by physician referral.
Sports medicine physicians have specialized training in the assessment, diagnosis, and assisted care of joint and muscle injury. They work with active people of all ages and all levels of athletic skill.
Sport Physicians can be found in solo practices and multi-disciplinary team clinics where they work closely with physiotherapists and other professionals. They provide an effective role in managing those with problems that are non-surgical and yet need care beyond that provided by a family doctor.