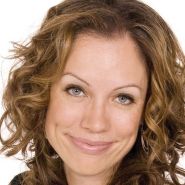 MD MPH PhD, CCFP Dip Sport Medicine
Available at multiple locations
Olympic Oval
6111 River Road, Suite 160
About
Dr. Roux is a primary care sport medicine physician and a public health scientist. She is fascinated by the capacity of the human body to excel and to heal following insult, and its remarkable ability to adapt to a variety of circumstances. She has worked with many high-level athletes and performing artists across North America, but is most energized when working with a multidisciplinary team to provide care to a wide spectrum of recreational athletes.
Dr. Roux's clients range from children to seniors, who have suffered from either acute or chronic musculoskeletal injuries. In addition to enjoying the evaluation and management of a full spectrum of musculoskeletal concerns, she has extensive training in obesity prevention. She is an active member of the Canadian Academy of Sport Medicine and the American College of Sports Medicine.
All consultations, follow up appointments, and majority of services are covered by MSP. All patients require referral from a physician with an MSP billing number. Referring physicians, please fax referral to 604-244-8835.