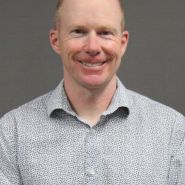 Available at multiple locations
About
Ed graduated with a Bachelor of Science in Physical Therapy from the University of Alberta in 2000. While studying, he ran with the University of Alberta Golden Bears Track and Field Team where he competed in the middle distance events such as 400m and the 800m. He managed to find time as a trainer with the University of Alberta soccer team where he treated on the field injuries and implemented functional rehabilitation during and after the season.
After graduation, Ed pursued further education in manual therapy, achieving his Level 1 and 2 manual therapy certificates. Ed also became fascinated with the discipline of acupuncture and completed his training with the Acupuncture Foundation of Canada Institute in May of 2003. Further dry needle techniques have followed with learning Gokavi Transverse Technique, a variation of Intra Muscular Stimulation (IMS). Ed also has another Bachelor of Science degree in Health and Human Performance which he completed at the University of Montana in 1994.
Ed grew up in the city of Red Deer, but has lived in Wainwright, Edmonton, Calgary, and Missoula, Montana and currently resides in St. Albert with his family. He is active in his spare time as a runner, speaker for groups about running injury prevention and as a volunteer coach with his children's indoor and outdoor soccer programs.