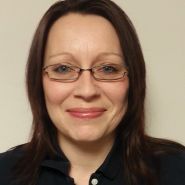 Registered Massage Therapist
Available at multiple locations
About
Elisa was born and raised in Moncton, NB and knew she wanted to aid people in some way from a young age. After some time as a stay-at-home mom, she decided to pursue her career as a massage therapist. Elisa graduated from Eastern College in 2013 with a 2200 hour massage therapy diploma.
Her passion involves working with clients to ensure they continuously live a pain-free life. She enjoys performing treatment such as deep tissue, trigger-point work, therapeutic and relaxation massage. Elisa is consistently working towards expanding her knowledge and skills in the massage field.
Elisa strongly believes that everyone can benefit from massage therapy, which aids in the reduction of everyday stress and in turn, promotes and maintains a healthy lifestyle and overall well-being. She looks forward to working with you and your family to make a difference in your daily life.