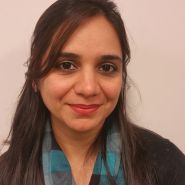 Registered Physiotherapist
Available at multiple locations
2 Fisherman Drive, Unit #7
About
Farah received a Bachelor of Physiotherapy in 2002 and Master of Special Education in 2005 from Karachi University (Pakistan). She completed a post-graduate diploma in Labour Administration in occupational health and safety in 2003.
She treats patients dealing with musculoskeletal injuries, cardiorespiratory, pediatric and neurological conditions.
She is fluent in Urdu, Hindi, Punjabi and Arabic.