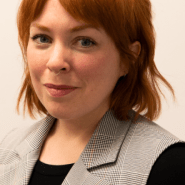 Available at multiple locations
Crowchild Twin Arena
185 Scenic Acres Drive N.W.
About
Dr. Wielinga is a clinical psychologist currently working in multidisciplinary teams specializing in the assessment and treatment of psychological and physical injuries. She completed her doctoral training at the University of Saskatchewan in Saskatoon, SK, and residency training with Alberta Health Services in Calgary, AB.
She specializes in the treatment of trauma and stressor-related disorders, concurrent addictive disorders, mood, and personality disorders. She has worked with justice-involved adolescents, adults with dual diagnoses, law enforcement, veterans, and active military members. Her treatment methods include third wave cognitive-behavioural, PTSD-specific (i.e., Prolonged Exposure and Cognitive Processing Therapy), and existential therapies.