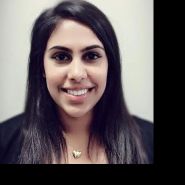 Available at multiple locations
About
Dr. Gagandip Parmar holds a Bachelor of Science in Life Science from The University of British Columbia in Vancouver. She then graduated from the Canadian Memorial Chiropractic College in Toronto, obtaining her Doctor of Chiropractic Degree. She is an evidence based practitioner who has a strong interest in diagnosing and treating neuromusculoskeletal conditions of the spine and extremities.
While engaging in patient-centered care, Dr. Parmar's approach in treatment is holistic, in order to achieve optimal health and well-being for all of her patients. Dr. Parmar practices the Diversified Technique, involving manual therapies, therapeutic modalities, rehabilitation and nutrition to restore health and function.
She constantly collaborates with health care providers and delivers the best possible integrated care to all of her patients. She is also experienced in treating the geriatric, pediatric and pregnant population.