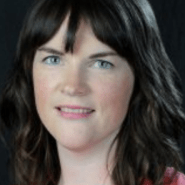 Available at multiple locations
About
Gerda Murray graduated with a B.Sc. (Hons) from the National University of Ireland, Galway, in 2010. During her years studying to be an occupational therapist, she worked as a care assistant supporting individuals with learning disabilities, a role that allowed her to provide care to people with challenging behaviours and various cognitive, sensory, and mobility issues.
She moved to Vancouver following her graduation, and since this move, she has worked in the occupational rehabilitation department at OT Consulting/Treatment Services Ltd., where she has assessed and treated people from diverse working backgrounds and has coordinated their gradual return to work. She has performed jobsite evaluations in a wide variety of work settings (health care, construction, food industry, etc.).  Her work in this role has allowed Gerda to become proficient in assessing a worker's physical and functional abilities, the physical demands of various workers' roles, and their work environment, in order to determine their ability to return to work.
At the beginning of 2015, Gerda moved to the medical-legal department at OTC, where she now conducts Physical Capacity Evaluations to determine return-to-work potential and assembles Cost of Future Care analyses. She also works part-time in the occupational rehabilitation program as a clinician and provides training and supervision to junior occupational therapists.
Gerda is registered with the College of Occupational Therapists of BC and the Canadian Association of Occupational Therapists and has been accepted as an expert witness by the Supreme Court of British Columbia. She participates in regular and on-going professional development to ensure best practice skills and has attended a number of Trial Lawyers Conference events.