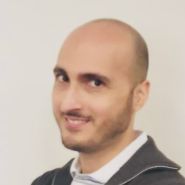 Available at multiple locations
About
Gil completed his Bachelor of Physiotherapy at Tel-Aviv University in 2001. Since graduating, he has completed further education courses in Vestibular therapy, helping those who experience symptoms such as dizziness, vertigo, and loss of balance. Gil had also completed his acupuncture training, and proceeded to complete his Gunn IMS training, which can assist in restoring dysfunction in patients with chronic issues that do not seem to improve with conventional treatments.
Gil has a vast experience in the private orthopedic field, covering a wide range of acute and chronic conditions, including post-operative surgeries, chronic myofascial syndromes, peripheral nerve injuries, motor vehicle related injuries, and workplace injuries. Gil is a strong believer of the "Active Approach" and assigns a specific exercise regime for each client as part of their care plan.
Gil spends his spare time with his friends and family, cooking and travelling. He remains active by running, working out in the gym, and keeping up with his young one.