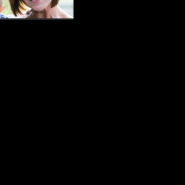 Available at multiple locations
About
Gillian Malan joined the Bedford - Mill Cove team after transfering from the Lifemark Physiotherapy New Glasgow in Sept 2022, which she had been a part of since September 2013.
Gillian graduated as a member of the Chartered Society of Physiotherapy from St. Thomas' Hospital Physiotherapy School in London, UK in 1986. Gillian has worked in a number of different countries over the years including England, Zimbabwe and South Africa, as well as different work situations both in the public and private sectors. She also specializes in concussion and vestibular (vertigo) therapy.
Throughout her career she has continued to improve and update her knowledge and skills by attending courses and lectures on a regular basis. As part of a whole, healthy lifestyle Gillian loves to hike, run, swim, ski and kayak and is delighted to find Canada has so much to offer in this respect! Physiotherapy continues to be one of Gillian's passions in life. She believes the hands-on approach, along with education and an exercise regime which can be continued at home, all play an essential role in gaining and maintaining the best possible outcome for the patient.