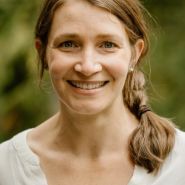 Available at multiple locations
About
Grace graduated with a Doctor of Physiotherapy degree in 2009, Bachelor of Applied Science in Human Kinetics in 2006, a Diploma of Health Science in remedial massage therapy in 2003, and Cert III in Individual Support in 1999. She offers over twenty years of experience in health care and promotion from a range of diverse settings.
Before making her home Whistler in 2015, she worked in various locations across Australia and the United Kingdom as a Physiotherapist. Her holistic approach is founded on evidence based practice with a balance of manual therapy and specific exercise prescription focused on both rehabilitation and injury prevention.
Career Highlight: Presenting her research on Brain injury at the Australian Neurology Physiotherapy Association conference.
DPT. BApSc. DipHSc. Cert III Ind Sup. FDN.